Porphyry makes an indelible impression as a critical element in European plazas—and your home's outdoor living spaces. It adds richness, color and beauty to your landscape design.
Porphyry is an excellent choice for residential customers:
There are dynamic color options

Versatile design elements from traditional to contemporary

It's a sustainable, environmentally friendly paver

It can be set in a permeable application, It boasts long-term value and durability

Its lifespan is hundreds of years It dries quickly and does not become slippery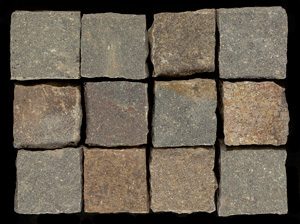 Predominately Gun Metal Grey with approximately 5 % each rusty reds and golds. A very high quality, hard to find, Patagonian Porphyry produced to very high standards.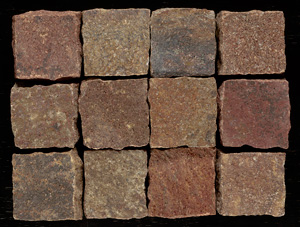 The classic Porphyry. The quarry has been continuously producing this Porphyry with its alluring bold mixture of terra cotta, rose, gray, green, purple & gold since 1996.
A very consistent light Grey color with subtle movement enhances the grey tones and adds to a balanced appearance.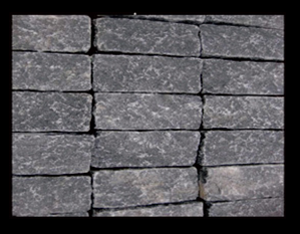 A very consistent and vibrant medium black color that shows texture well. 


Porphyry is versatile. It is available in a variety of sizes: cubes for circles, fans, and arcs; dimensional squares and rectangles; and wall veneer. Large rectangles can be used to achieve a contemporary look and cubes can be set to achieve the traditional fans and arcs of European cobblestone streets. 
We have a complete installation manual authored by architects available in English & Spanish in a digital format. The manual is extensive and covers:
Geological, Physical & Technical properties of the stone;

All aspects of the quarrying process;

Preparation of surfaces for installation;

Interior and Exterior installation techniques and applications;

Patterns and uses.
We also have available installation seminars periodically scheduled throughout the US or we can arrange a specific training course.
Please
contact us
 for cost and or scheduling for your needs.